NEAR Annual Meeting
Thursday, October 29, 2020 (9:00 AM - 12:00 PM) (EDT)
Description
9:00 - 12:00 PM | Register
Schedule
9:00 - 9:30 Committee Networking
9:30 - 10:00 Annual Meeting | Proposed Slate of Officers & Directors
10:00-11:30 American Moves…When the Pressure Cooker Dings: Economic Trends and a 2021 Forecast with Dr. Jessica Lautz
Join us for our annual membership meeting and a look at Economic Treads and a 2021 Forecast.
American Moves…When the Pressure Cooker Dings
America is now in a pressure cooker when it comes to our home lives, our work lives, and trying to stay healthy. Dr. Lautz will provide an economic and demographic overview of the changing housing landscape and the new relationship we have with our homes. The real estate industry has quickly pivoted to adopt safe practices during the Covid-19 health crisis and most REALTORS® are saying the market is hotter than normal. But at the same time, buyers and sellers have changed what they want in a home, and how they use their home, how they search for a new home, and the relationship to the agent.
Speaker: Dr. Jessica Lautz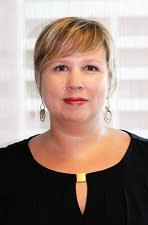 Dr. Jessica Lautz is Vice President of Demographics and Behavioral Insights at the National Association of REALTORS®. The core of her research focuses on analyzing trends for both NAR members and housing consumers. Through management of surveys, focus groups and data analysis, she presents new and innovative ways to showcase results. Jessica discusses research findings in major media outlets and international presentations.
Jessica received her Doctorate of Real Estate from Nottingham Trent University in the U.K. She also has a Master's in Public Policy from American University and undergraduate degrees in Political Science and Law and Justice from Central Washington University.
Sponsored by:


Categories
Professional Development (Non-CE)